Hawaii Swim Camp

The 5-day technique intensive camp to improve your freestyle and change the way you swim forever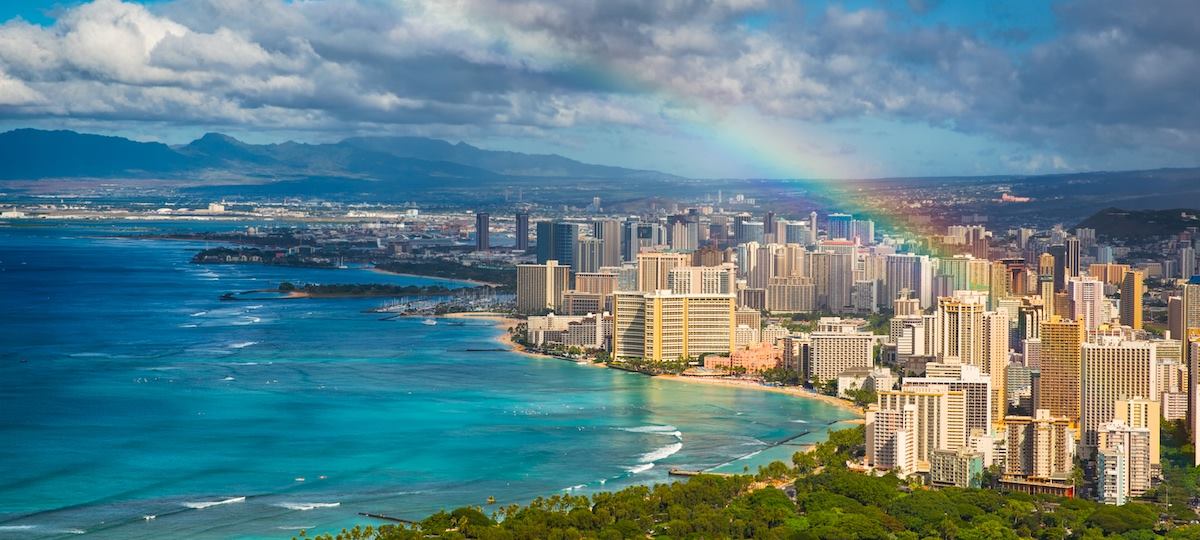 Brenton here from Effortless Swimming…
Would you like to take a break from the routine of day to day life and join me in Hawaii to spend 5 days working solely on improving your swimming? Join former New Zealand Olympic swimmer and coach Gary Hurring and I in Honolulu for a technique-focused camp to change the way you swim. Some of the highlights of the trip include:
Daily underwater filming and video analysis of your freestyle
Personalised, one-to-one coaching and feedback to improve your swimming
Morning sessions working on technique and afternoon sessions to help you implement the changes in your stroke
Staying 400m from the iconic Waikiki beach
Swimming at the Oahu Club outdoor pool in Hawaii Kai
Accommodation, airport transfers and transport all included
Small group of 12 swimmers
Open water swim at the amazing Lanikai beach to finish off the camp
The perfect combination of a relaxation, keeping fit and learning combined into one epic swim camp!
What's the Hawaii Swim Camp? A 6 night / 5 day technique intensive swim camp for adult open water swimmers and triathletes with Brenton Ford (Effortless Swimming head coach) and Gary Hurring (Olympic Swimmer and Coach).
How many spots are available? 12
Where: The Oahu Club, Honolulu, Hawaii
When:  March 20-26, 2018   
Pricing: 2900 USD (single) / 2300 USD (twin share)
What's included: Accommodation, airport transfers and transport from hotel to the Oahu Club, all coaching and swim sessions, video analysis, filming and talks.
What's not: Airfares and meals
Your coaches: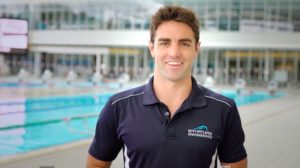 Brenton Ford – Brenton comes from a competitive swimming background, racing at a national level for six years before he began coaching. He founded Effortless Swimming in 2008 to help adult swimmers, triathletes and open water swimmers become faster and more efficient in the water. Over the last 10 years, he's personally worked with over 1600 different swimmers of all levels doing underwater filming and analysis to help them make changes to their stroke whether you're new to the sport or competing at an elite level.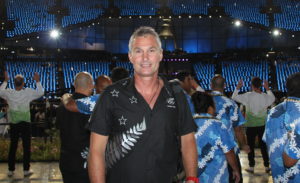 Gary Hurring – Gary competed at the 1984 Olympics in the 100m and 200m backstroke events for New Zealand. He went on to coach the New Zealand team at the 2012 London Olympics after working with a number of swimmers to help them qualify for the Olympic Games and multiple World Championships. Gary has an eye for detail and unique approach to technique development. He was a guest on our podcast and it continues to be one of the most downloaded episodes ever.
Itinerary:
There are AM and PM sessions each day, with the AM sessions being 3-hours and the PM sessions being 2 hours. (You won't be swimming for the entire duration).

March 20 – Check in to the Shoreline hotel in Waikiki from 3pm.
March 21 – Group welcome at the Oahu Club. Easy morning swim to begin the camp with full underwater filming and analysis of your freestyle. Identify your key technique focus points to work on during the camp to help you swim faster, easier and more efficiently. Athlete screening (flexibility testing) to discover where you can find extra speed through better mobility. Afternoon session of drills and exercises to make changes to your stroke and develop strong freestyle fundamentals.
March 22 – Learn our pre-training theraband and massage ball routine to increase scapula stability (for a strong catch), avoid injury and increase your range of motion (to improve your catch position). Easy swim focused on swimming with the posture, line and balance of elite swimmers with follow up filming and analysis. Afternoon session on pacing, changing speeds and judging your effort vs pace when racing.
March 23 – Morning session on why your freestyle catch is the most important part of your stroke and our step-by-step process to developing a propulsive catch that's comfortable, sustainable and allows you to 'feel' the water even if you have very little swimming background. Underwater filming with a focus on catch and pull. Afternoon session on how to use sustained endurance workouts to pace yourself perfectly every time you race and build a strong aerobic engine.
March 24 – Morning session on finding your rhythm and tempo for easier speed and efficiency in your stroke. Sprint workshop on how to increase your maximum speed and use it when needed in a race.  Follow up underwater filming and analysis to refine your technique. Afternoon session on open water skills and how to cut minutes from you race times by sighting and drafting better and adapting your technique to any conditions.
March 25 – Open water swim at the amazing Lanikai beach in the morning. Some fun in the pool (a suprise set!) to finish off the camp with a final underwater filming and analysis and game plan to help you continue improving after the camp. Head out for dinner and drinks with the group to finish off an amazing week!
March 26 – Head home
*The itinerary is subject to change based on the weather
Frequently Asked Questions:
What's the payment and booking process? Bookings are taken on a first come, first served basis with a limit of 12 spots available. Payments for the camp are split into four weekly payments made over 4 weeks. A single room is 4x$725 and twin share 4x$575. At 8am AEST on January 29 the booking link will appear on this page.
What's the refund policy if I can no longer make it? Because of the short timeframe between now and the camp we are unable to refund cancellations as we need to pay upfront for accommodation and transport. If for any reason you cannot make the camp after booking, you can transfer your spot to another swimmer.
How much swimming will I be doing during the camp? Each session varies between 2-4km with there being 10 swims planned for the camp. The morning sessions have a very technical focus with filming, analysis and feedback from the coaches as well as skill development. The afternoon sessions are about putting your new stroke into practice and learning how to optimise your training for better results in your races. Most swimmers will do 25-30km during the camp.
I'm not an elite swimmer or triathlete, will this camp be suitable for me? We have a wide range of speeds and swimming abilities attend the camp. Because we have between 2-4 lanes for each session we're able to cater for most levels of swimmers. The minimum requirement is to be able to swim 400m in under 9 mins.
Is there free time? Yes! The swim sessions are 8-11am and 1-3pm each day. So there is free time between sessions and afterwards for you to spend time at the beach, explore or simply relax. Because of the short amount of time between sessions we won't be returning to the hotel but there are places to eat nearby.
When should I arrive for the Hawaii Camp? Check in is available from 3pm on March 20th so we recommend anytime from then on. We begin the camp at 7.00am on Wednesday the 21st of March where you'll meet in the hotel lobby before heading to the Oahu Club. The camp finishes at night after our final night dinner on Sunday, March 25th but you have accommodation included on the 25th which means most people will depart on the 26th of March.
Have other questions? Call us in Australia on 1300755088 or contact us here.