Podcast: Play in new window | Download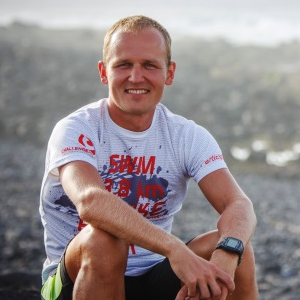 Today's guest is Rait Ratasepp. Rait is a member of  Effortless Swimming Membership Program – our online swim coaching community.
He just completed the Double Ultra World Cup in Hungary and won in convincing style. It's a double ironman distance triathlon.
In this podcast, we cover his training, the things he focused on for his swim and some of the workouts that he did.
01:30 – What inspired you to enter a double ironman event?
02:12 – 10 Years of Long Distance Running
02:23 – My swimming was the worst part…
02:58 – How did Effortless Swimming Membership Program video analysis help you improve your swimming?
03:27 – " I found out my stroke is completely wrong…"
04:43 – Focus on catch up drill.
05:23 – What kind of training program did you have for swimming for the double ironman?
06:08 – About 100 workout programs in Effortless Swimming Membership Program
07:23 – Did you pull up fine for the race?
08:03 – Long swimmings are key.
09:25 – Swim 5 times or more…
11:00 – Living the life of a full time athlete…
11:50 – It's a tough lifestyle to live.
12:46 – Triple ironman then 5 times ironman
14:05 – Diet & food talk
17:20 – My advice to fellow athletes…
18:00 – "I'm doing it because I love it."
18:57 – The more you swim, the better you feel.
20:10 – Consistency is what keeps you going.
21:11 – Focus versus hit & miss
---