Podcast: Play in new window | Download
Our guest for this episode of The Effortless Swimming Podcast is someone we've had twice before – Chloe McCardel. She's now opened relay and individual Channel slots for 2016. You can find her details at the bottom of this article to apply to a 2016 position.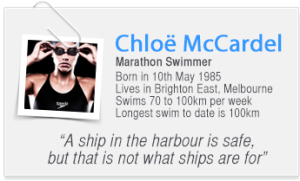 00:48 – England to Melbourne
02:04 – 4 Buoys & A Girl
02:54 – 6 isn't satisfying enough….
03:03 – Challenge The Record
04:00 – The team is growing!
07:05 – 3 full days of extensive training
08:51 – A lot of out-of-the-water work
09:15 – Technique is just one piece of the puzzle.
11:36 – 2016 Relay and Solo Teams Clinic is Now Open!
13:50 – Preparation is REALLY important!
14:33 – Monkey On Your Back
14:50 – "Train for once, tick the box, have a great experience & have it done!"
16:30 – Guess who's too chicken for cold water!
Features of joining a Chloe McCardel relay or individual Channel swim include:
– Extensive training and preparation support (email communication, personalised training and feeding plans, info packs, team meetings via Skype, and opportunities to join the Melbourne, Australia, swimming sessions and camps)
– Chloë personally coaching and mentoring you in Dover, England
– Extensive social activities in Dover
– Your own designated boat, pilots and observer for your relay
– Official recognition and record of your swim by the Channel Swimming Association
– PLUS much more!
To enquire about joining a relay please contact Chloe McCardel:
Chloë McCardel
7x English Channel Swimmer (3x Single & 2x Double Solo Crossings)
2013 & 2014 Ambassador Big Bay Swim (VIC)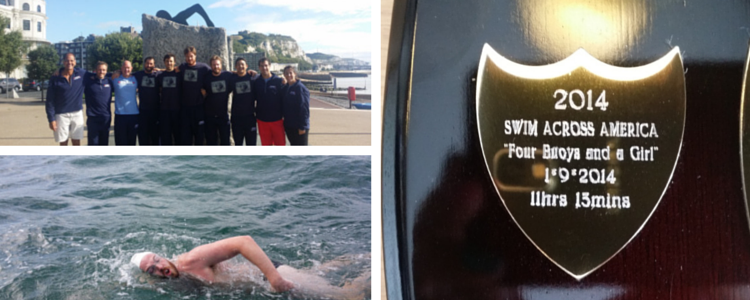 ---