Podcast: Play in new window | Download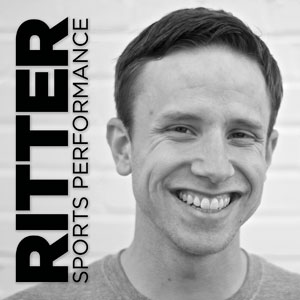 In this episode of the Effortless Swimming Podcast, our guest is Performance Coach Chris Ritter.
He has worked with a wide range of athletes from youth, masters to Olympic gold medalists. He has worked closely with Cullen Jones – 2-time Olympic Gold Medalist and American World Record Holder.
In this podcast we talk about:
specific exercises for master swimmers and triathletes
how to improve your performance in the pool by using dry land training
how to progress through different exercises if you don't have a background in strength training
how strength training can add power without the muscle bulk
01:32 – From the Summer Leagues to Becoming a Performance Coach
05:45 – The Edge in Strength Training
08:42 – Increasing Your Neuro-Muscular Activity
13:00 – How Much Strength Training Elite Athletes Do
15:24 – Being In The Zone…
20:50 – Strength Training & Ironman
27:18 – The Vertical Jump Test
27:40 – Strength Training: Practical VS Scientific
28:54 – Producing Power from The Core
33:20 – How To Overcome a Plateau with Your Strength
Gain access to Chris' pull-up progression to go from hanging on the bar to pull-up master. This is one of the best exercises you can do for improving your swimming performance – www.rittersp.com/effortless-swimming
---