Regular training will take it's toll on your body if you don't recover properly. The benefit you gain from training (endurance, strength and speed) can be quickly lost if you don't refuel your muscles immediately after a session. The quicker you can recover after a session, the better you will train in your next session. The reason the top swimmers can train 10 times a week doing 6km a session is because they're taking the right supplements for a speedy recovery.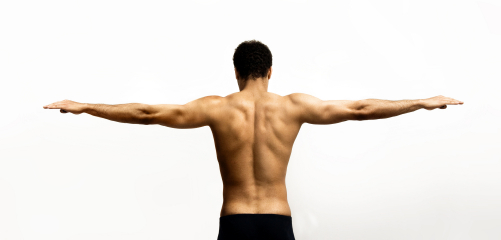 I've been testing a number of supplements recently. Below are my experiences with them as well as some additional supplements recommended by Sam Ashby and Jeremy Saunders, both Australian national medallists.
Before training (optional):
1 serve of Protein Powder
1 serve of Amino Acid powder
Taking one serve of protein powder 30 minutes prior to a training session will help feed your muscles. Protein powder isn't just for body builders. It's used by athletes across many sports to assist in getting the most from a workout and to aid in recovery.
2.5 grams of amino acid powder will also help feed and aid your muscles during your workout. Combine the amino acid powder with the protein powder.
Taking these supplements before training may help you train at a higher intensity for longer. Not all athletes find it easy to take a protein powder prior to a workout because it can be hard to keep down. I recommend mixing it with water instead of milk to help with this.
During training:
1 serve of Amino Acid powder
If you've taken an amino acid powder prior to training only take 2.5 grams halfway trough your session, otherwise mix 5 grams of powder with water to drink during your session. This will help refuel your muscles for increased energy levels during the session. An alternative to amino acids is an electrolyte drink such as Gatorade, Powderade or even cordial. Although if the drink is too sugary it can increase the amount of lactic acid you produce, giving you that sickly feeling when you train hard. It can be worthwhile watering down these electrolyte drinks to avoid this if you choose not to use amino acids.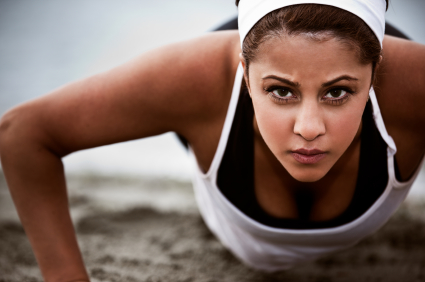 After training:
1 serve of Protein powder
1 serve of L-Glutamine powder
1 serve of L-Leucine powder
Immediately after a training session mix the three powders together into a shaker bottle and combine with water. We've mentioned protein powder assists in muscle recovery and growth, so what do the other two do? L-Glutamine is an amino acid which shortens the healing time of muscles and is particularly useful after high-intensity training. L-Leucine is also an amino acid which helps make use of the protein you're ingesting.
Results:
For the past 5 weeks I have been taking one serve of protein and L-Glutamine powder immediately after training. Because I've also gone from training once per week to 7 times per week, it's difficult to calculate the direct results the supplements have had. I've increased my strength and aerobic capacity significantly in the last 5 weeks.
I can say that I've been able to back up sessions well, training twice per day on occasions without feeling too 'sluggish' in the afternoon session. I believe this is because of the supplements, getting sufficient rest and eating protein rich foods (eggs, lentils, fish, etc).
After to speaking to Sam Ashby (World Championship semi-finalist in 2011) he suggested adding amino acids and leucine to my supplement intake. I'm yet to add Amino Acid powder and L-Leucine powder to my supplement intake, but I have ordered some and will be taking it for the next couple of weeks once it arrives.
Where to buy:

I have bought from BodyBuilding.com before because they stock each of the products I personally use, they have great customer support and ship internationally.
Recommendations:
If you a training regularly at an intensity where you feel your muscles and energy are depleted at the end of your sessions, add supplements to your training program to aid in recovery. You will feel better for it and will get more out of your training. Swimmers years 12 and over should consider adding supplements to their diet.
The quality of my training has increased since using supplements. This includes swimming faster times, having more endurance in sessions and swimming with better technique due to an increase in strength.
This is general advice and is based on my own experience. Please consult a doctor or nutritionist before using any supplements.
I recommend the following supplements:

Optimum Platinum Hyrdowhey – TurboChocolate Flavour (Protein Powder)

SciVation Xtend (Amino Acid Powder)
Test out some of these supplements for yourself and see if you feel a difference in your strength and energy levels. Leave a comment below and share you're supplement experiences and recommendations. What have you tried?
---