Podcast: Play in new window | Download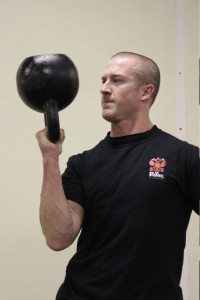 Andrew Read owns Read Performance Training. His specialty is helping triathletes improve their results, overcome and avoid injury and be healthy for life through a different approach to strength and conditioning than most trainers.
Discover how strength and conditioning play a part in endurance sports, the difference between goals versus systems, the process to building strength, which habits that have the biggest impact on health and the right approach to health, fitness and well-being.
01:58 – His body wasn't working properly.
03:55 – My back started hurting…
04:24 – The mechanics of the swim stroke
06:51 – Why being a skinny kid changed everything
09:01 – Zero to Ironman in 12 months
12:23 – How I lost 6 kilos.
13:04 – You can't be awesome at everything!
17:07 – The biggest benefit of sport
19:13 – Why the solo mindset doesn't work
20:26 – Animals can't sweat like we can.
21:44 – The ancient hunt
25:47 – On the edge of death
28:13 – Why most people can't stand straight and how it's impacting their health
40:36 – The sign of old age
47:01 – Getting the edge on race day
49:28 – When extra weight can help
52:03 – Not big enough, not strong enough
54:46 – Swimming and gymnastics are quite similar.
58:08 – Help them love the sport.
1:00:37 – Kids aren't designed to do that
1:02:21 – Rebooting The System
1:03:42 – Less Recovery, Less Work
1:07:25 – No distractions
1:12:12 – They don't have any idea how to get there
1:14:18 – Resort back to your system
1:18:16 – What's my system to deal with this?
1:20:56 – Work, Relationships, Training
1:22:12 – Why "No" is one of the hardest but most important things to say
1:22:33 – We are not far off monkeys…
1:25:19 – Andrew's long term goal…
1:25:40 – If you don't have your health, you have nothing else…
1:26:23 – Breaking Muscle Australia Launches March 2
Visit Andrew's website at http://www.readpt.com/
---