Podcast: Play in new window | Download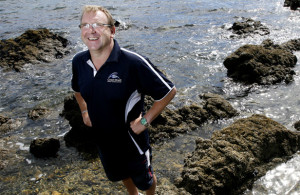 In this episode of The Effortless Swimming podcast, our guest is open water swimming legend, Philip Rush.
Philip Rush has completed ten crossings of the English Channel as well as triple crossing. He has the fastest record of two-way and three-way crossings of the English Channel. He has also done the Cook Strait eight times. He's one of two people to complete a double crossing of the Cook Strait.
Right now, Philip coaches swimmers for the Cook Strait crossing over at New Zealand.
If you'd want to join our Hell Week camp in October 2015, applications are still open. Sign up here: effortlessswimming.com/hellweek
02:03 – I started at 14.
04:17 – It took 9 crossings to get the 3.
04:30 – Never halfway!
05:29 – How Teamwork Plays a Vital Role in Cook Strait Crossing
07:07 – Relax & Engage
08:10 – Time to Break Records
10:42 – How far can you go?
12:00 – The Moral About Endurance Opportunity
12:30 – Give it a go!
12:56 – Who knows what would have happened?
13:25 – The fine line between pushing somebody to fall off the edge and pushing them to get the best out of them.
14:57 – What if…?
15:38 – Difference Between Good & Really Good
16:49 – Control. Prepare. Succeed.
17:40 – The sooner I can get in, the sooner I can get out.
18:10 – Do the work.
19:10 – The Importance of Training The Body
21:22 – Hold your pace.
22:30 – How Philip Rush Can Get 99% The Best Out of You and Vice Versa
22:55 – Where's Cook Strait?
23:56 – Cook Strait spells d.a.n.g.e.r.
26:20 – How Coaches Really Feel
28:10 – When hypothermia gets you…
29:09 – Profile of Philip Rush's Students
32:37 – Everyday there's something different.
Visit Philip's website www.cookstraitswim.org.nz to get in touch with him.
---