Podcast: Play in new window | Download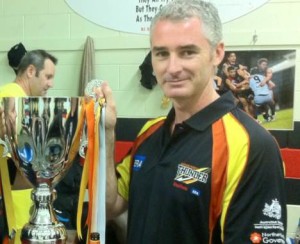 Our guest in this Effortless Swimming podcast episode is Greg Dea. He is a Performance Consultant and Sports Physiotherapist. He is currently serving at the Northern Territory Institute of Sport as a Sports Medicine Coordinator.
Greg has over 15 years of clinical practice in various international and national sporting teams. He recently just came back from The Shanghai Sports Institute in China.
In this podcast we will talk about:
how flexibility impacts your swimming and your cycling but how it can sometimes negatively impact your running
how to get your training load up with easy sessions
what's important as opposed to taking days off
how sleep impacts your performance and how to track it
01:42 – From Veterinary Science to Human Health
02:17 – How My Love for Sports made me a Physiotherapist
03:34 – The Opportunities & Challenges of Working With Developing Athletes
04:29 – The Key Rules for Social Pressure
06:00 – Why 9 Hours of Sleep is Required
07:36 – The Specifics of Doing The Right Thing
08:50 – How To Keep Track of Progress
10:10 – Play Hard. Train Hard.
10:40 – Every training session is a preparation for the next one.
11:59 – The Importance of Learning From Your Own Mistakes
14:00 – Clear Signs That An Athlete Slept Poorly,Under-nutritioned or Haven't Recovered from a Previous Session
15:14 – How To Get Your Miles Up with Easy Sessions
16:19 – Ways to Gain Freshness But Not Lose Fitness
18:51 – How High Performance Swimmers Train
19:29 – One Day To Not Train Hard
22:10 – The Role That Drag Plays in Swimming & Cycling
26:22 – Go for The Easy Win
27:00 – The Real Challenge of Triathlon
27:45 – What Bobby McGee said…
28:47 – Individualised Approach Works Best
29:05 – Strength Exercises To Prevent Injury Through the Shoulders
29:41 – Reach, Roll & Lift
30:50 – Our Flexibility Test: Combined Elevation Test
35:00 – How Flexibility Can Decrease Your Swimming Time
Connect with Greg on his Facebook page here www.facebook.com/greg.dea or through his website www.preparetoperform.net
---