Podcast: Play in new window | Download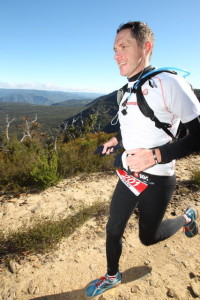 In this episode of The Effortless Swimming Podcast, we have Craig Percival. He and his wife run the AquaShop here in Melbourne. That's how I got to know him. He previously shared with us a short video with his tips in choosing the right wet suit. Click here to watch that video.
Craig is an extremely successful triathlete, finishing second in The Ultraman World Championships in 2014. He's completed 20 Ironman events, a 4-time Hawaii-finisher and is now getting ready for his biggest challenge yet – 8-iron distance events in 8 days in the 8 different states and territories in Australia. His journey begins on March 6th.
In this podcast, Craig will share with us:
how he is preparing for his biggest event yet
the challenges he has experienced along the way
how he is mentally managing his work, family life and training
how 8in8in8 came to be
what he teaches his athletes when he coaches them in the pool
02:57 – How 8in8in8 Started
05:05 – "It's a massive undertaking…"
09:45 – Will it be harder than Ultraman?
21:05 – The Reward of Training
24:49 – The Challenge of Nutrition During The Competition
30:08 – Kicking Can Create Fatigue
30:50 – The Tempo Trainer
36:16 – Wetsuit or Non-wetsuit?
41:00 – Racing for a cause
To learn more about Craig's challenge, visit his website – www.nolimitsendurance.com.au
To donate to the John Maclean Foundation and help Craig raise $80,000 for eight wheelchairs visit https://8in8in8.everydayhero.com/au/8in8in8
---