Podcast: Play in new window | Download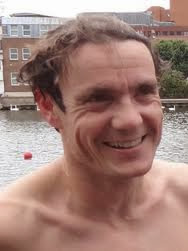 Simon Griffiths is the founder and publisher of H2Open Magazine. H2Open Magazine is a magazine about open water swimming and everything that incorporates races and swims around the world.
Simon will be sharing:
his experience about open water swimming
his recommendations about the best places to swim around the world to do open water swimming and races
the rabbit hole in open water swimming
and where the sport is going
01:36 – Why did you start H2Open Magazine?
04:35 – What I love About Open Water Swimming
05:40 – Winter Swimming is Getting Popular
06:32 – Challenge yourself in different ways.
11:23 – Costa Brava, Spain
14:49 – My Favorite Swimming Location in Australia
16:25 – "Too many (swimming) places, not enough time."
16:30 – Where The Sport is Going
16:55 – Divergence from Triathlon-Style Events
24:08 – Swim-Run vs Triathlon
To subscribe to Outdoor Swimmer Magazine, visit their website http://outdoorswimmer.com/.
---